Texas Heartbeat Law
Lives Saved by
Texas Heartbeat Law:
0
The law went into effect on September 1st, 2021.
The heartbeat is a key and universal medical predictor of whether human life exists.
The Texas Heartbeat Law was signed into law by Governor Greg Abbott on May 19th, 2021. It went into effect on September 1st, 2021. The Law prohibits abortions in Texas after the detection of the child's heartbeat, which is currently 6 weeks gestation, although it can be detected as early as 5 weeks gestation.
Press Releases:
Biden v. Babies 2.0: Biden Attacks Heartbeat Law Again Through Fake Political Lawsuit ( September 15, 2021).
Biden v Babies: Biden Sues Texas Heartbeat Law (September 9, 2021)
Supreme Court Victory: Texas Heartbeat Law Passes Judicial Test (September 2, 2021)
Texas Heartbeat Law Makes History ( September 1, 2021)
Texas Values Responds to Pro-Abortion Lawsuit Against the Heartbeat Act (July 13, 2021)
Governor Abbott Signs Pro-Life Texas Heartbeat Act (May 19, 2021)
Help spread the word about the Texas Heartbeat Law across Texas!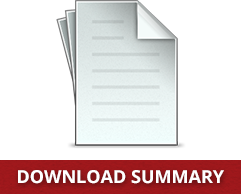 1. Download the Texas Heartbeat Law Summary
2. Share the Summary with your friends, family, and church!
3. Our team is working every day to protect the Texas Heartbeat Law and save babies. Please donate to support our efforts.

More Information About the Texas Heartbeat Bill:
•  The Texas Heartbeat Law penalizes physicians for performing or inducing an abortion once a heartbeat is detected.
•  The Texas Heartbeat Law rejects the Roe v. Wade decision by acknowledging that Pre-Roe state laws in Texas that ban abortions are still valid and enforceable. The Texas Penal Code of 1925 addressed abortion with statutes that prohibited and criminalized abortion. In, 1973, the same year as Roe v. Wade, the Legislature overhauled the Penal Code. Lots of statutes were repealed or moved, but the abortion statutes were never repealed. The Texas Heartbeat Law references these states and acknowledges they could still be enforced.
•  The Texas Heartbeat Law relies on civil enforcement of the law by citizens, making it virtually impossible for a court to strike down the law as "unconstitutional." In order for there to be a constitutional violation (such as a so-called "right to an abortion"), the government has to be the one enforcing such a law and taking such right away from a person.
•  The Texas Heartbeat Law is different than heartbeat laws in other states that have been struck down, as it allows any person the ability to sue abortion providers for violating this law.
•  There is some opposition to the Texas Heartbeat Law, but it comes from those who profit off of abortion and benefit from the taking of human life.
•  Since 2013 Arkansas, Georgia, Iowa, Kentucky, Louisiana, Mississippi, Missouri, North Dakota, Ohio, South Carolina, Tennessee, and most recently Idaho and Oklahoma, have all passed heartbeat bills in their state legislatures.
•  Key groups supporting the Texas Heartbeat Law: Texas Values, Human Coalition Action, Family Policy Alliance, Concerned Women for America (CWA) Texas, Texas Right to Life, Janet Porter (Faith 2 Action), Chairman Allen West (RPT), SBA List, Texas Eagle Forum, ACLJ, Texas Teens for Life, Fredericksburg Tea Party, Texas Young Republicans, Baylor Bears for Life/Students for Life Action, Texas Pastor Council, Texas Faith & Freedom Coalition, Ethics and Religious Liberty Committee of SBTC.
•  Key pro-life leaders supporting the Texas Heartbeat Law: Abby Johnson, Gov. Greg Abbott, Ann Hettinger, Lauren Muzyka, Jason Jones, Kelly Shackelford, Janet Porter, Jonathan Saenz, Walter Weber, Pastor Frank Pomeroy, Tim Von Dohlen, Karen Garnett, Pastor Dave Welch, Joseph Walter, Jessica Colon, Tim Lambert.
•  Texas Values has a long history of crafting and passing pro-life legislation. Our President Jonathan Saenz was the lawyer for Gianna Jessen, a woman who survived an abortion. He also legally represented a pregnancy pro-life center and won a legal battle against a law school over his pro-life student organization when he was just a law student.
Watch this video below to learn more.
Scholastic Pieces And Editorials By Texas Values:
The Texas Heartbeat Act: Where Sound Science Meets Strong Strategy
Biden's Baseless attack on Texas Heartbeat Law Won't Succeed
Lawsuits Against the Texas Heartbeat Act are Meritless
Back to blog